En owhja: ik heb nog 6 4 invites!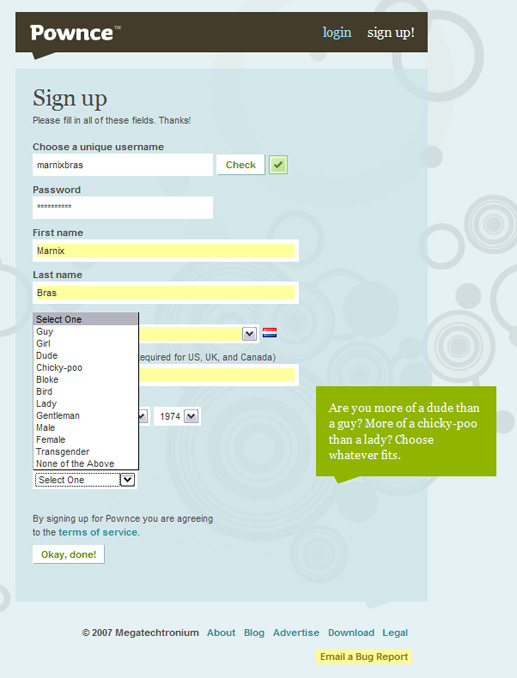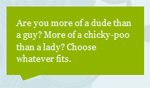 Naast numpa, twitter en andere kwekkersoftware is er nu ook pownce. Zeer goed ontvangen in de blogosfeer. Wat me direct opvalt is het joviale van alle teksten in de interface, "hey dude", iets wat veel web2.0 dingutjus hebben: niks conformisme. Mooi voorbeeld: het aanmeldfomulier: Wat nou "gender: male / female…." dat kan anders … zie afbeelding hieronder..
Kan je niet kiezen tussen Twitter en Pownce: hier staat uitgelegd hoe je via twitterfeed je powns kunt laten twitteren.
Besides numpa, twitter and other microblogware there is now pownce. Well conceived by the blogosfeer, what catches my attention is, as always in web2.0-stuff, the informal tone of voice in the interface…
"hey dude", e.g. the sign up form: "gender: male /
female…." ? No way … See below.
Can't choose between twitter and pownce? Here is described how your pownces can twitter..